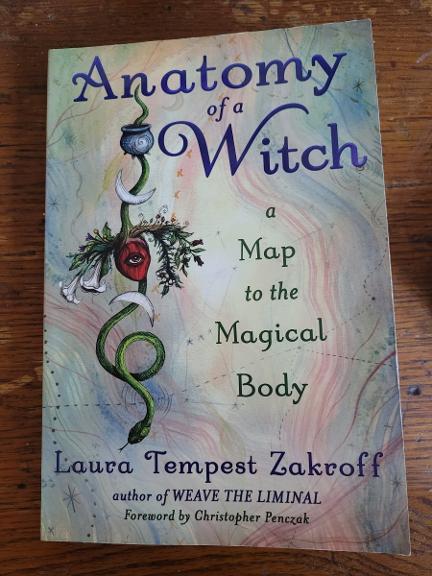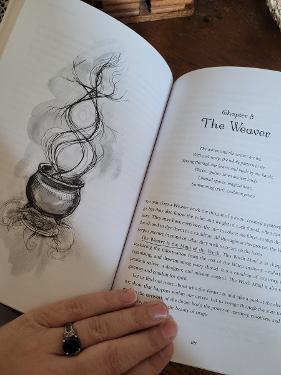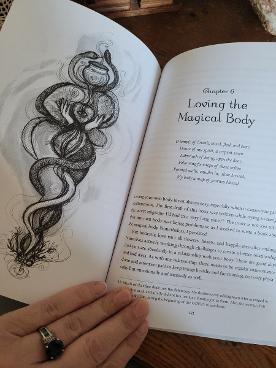 Welcome to SpiritWays' May book review!
This month's book is "Anatomy of a Witch: a Map to the Magical Body" by Laura Tempest Zakroff. You may recognize her name from March's book review of "Weave the Liminal".
This book is a guide to the most magical tool we all have - our bodies. Anatomy of a Witch uses different parts of the physical body, lungs; heart; bones; and parts of our magical body as well to metaphorically explore what makes a Witch, a Witch.
Anatomy of a Witch would be incredibly useful for someone who is ready to deep dive into shadow work, and is also a good foundation for witches newer to the craft.
One of the things I really loved about the book was how each chapter had a sigil for every body part, with detailed information on how to work with it.
Every book I have reviewed, usually has 1 chapter that really stood out to me, but with this book, there were three:
Chapter 6 "Loving the Magical Body"
Chapter 6 in particular found me grabbing the tissue and it nearly goes without saying at this point:
keep a pen and journal handy.
I will leave you with a poem by Laura from the book:
"The witch's body is a constellation of stars, eyes that pierce the darkness, lips that speak in song and silence, ears attuned to the voices of spirits, lungs that breathe the liminal, a heart of fire pulsing an ecstatic dance, hips full of serpent wisdom, and feet that kiss the earth"
Book Review by Heather Bauer
#bookreview
#anatomyofawitch
With grateful hearts for this blossoming, bountiful Spring, we wish you a Blessed Beltane!
Now is the time to sow seeds, embrace new ideas and projects, and feel the passion and creative spirit of the season.
Let go, bloom and grow!
Blessed Imbolc Time of Renewal and New Beginnings. We at SpiritWays share with you this prayer to the Goddess Brigid.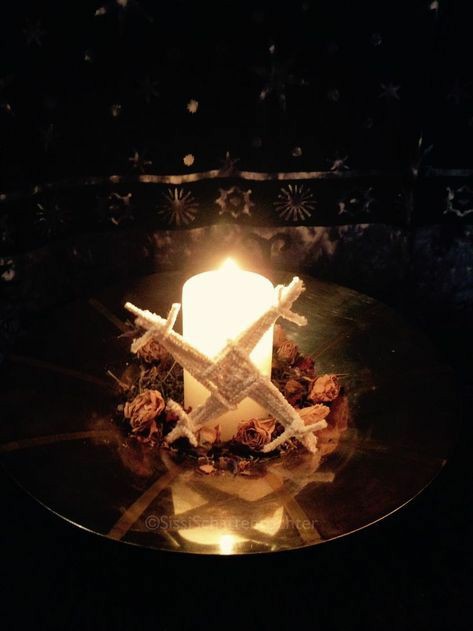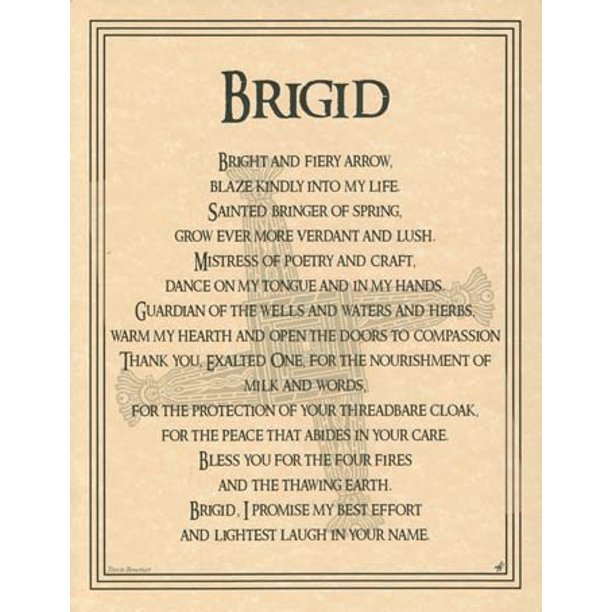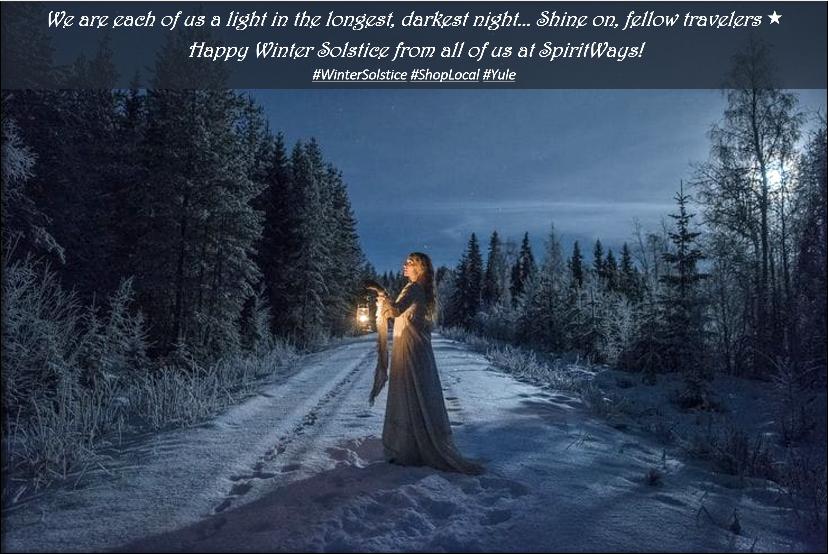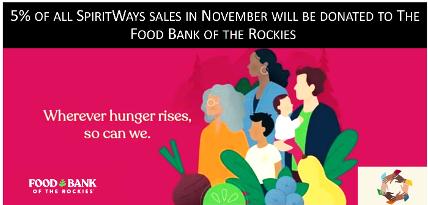 We love serving our community and supporting those who need it the most. During the month of November, SpiritWays will donate 5% of all sales to the Food Bank of the Rockies.
Wherever hunger rises, so can we.
#FoodBankoftheRockies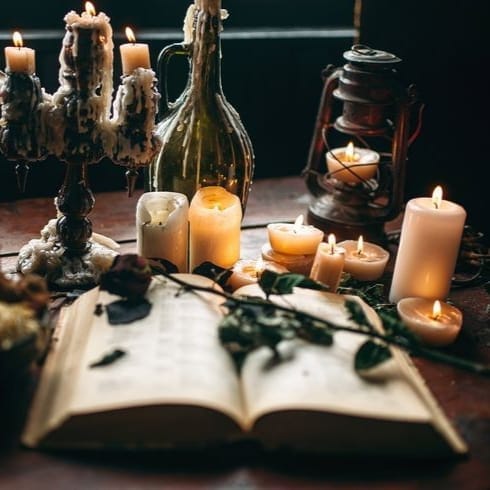 We wish all of you a bewitching, enchanted Samhain! Come to Spiritways soon and nurture the Magick in your life.
Our new store hours:
Tuesday thru Thursday: 12-6
Friday thru Sunday: 11-7
You asked and we heard you! SpiritWays announces NEW STORE HOURS!
To celebrate the season we will be open
from 11am to 7pm: Fridays, Saturdays and Sundays.
And to top that, we also will be opening our doors an extra day:
Tuesdays from 12 to 6pm.
NEW STORE HOURS will be effective starting Friday, 10/22.
So, our new store hours are Tuesday through Thursday from 12-6, and Friday through Sunday from 11-7!
Tuesday, Wednesday, Thursday 12:00PM - 6:00PM
Friday, Saturday, Sunday 11:00AM - 7:00PM
On this Autumnal Equinox and during the coming weeks, we wish you balance and blessings, abundance and love. Happy Mabon, everyone!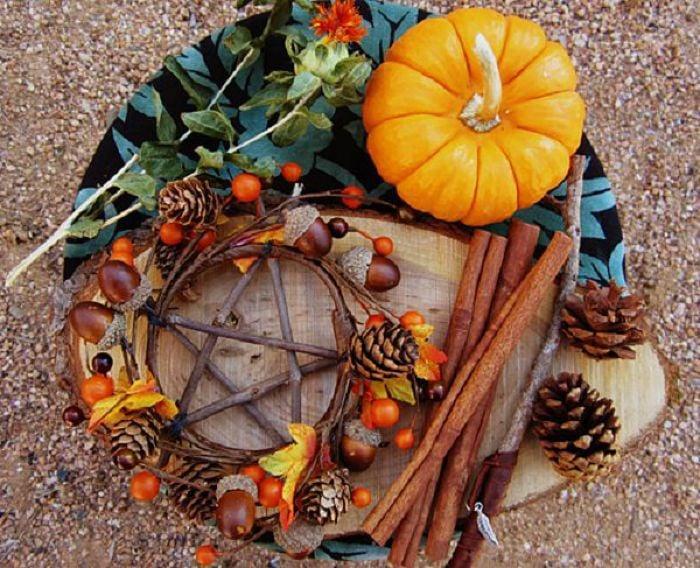 Mabon is Anniversary time for SpiritWays!
We opened the shop 24 years ago,
and to celebrate, we are raffling off our beautiful Goddess Candle and a
lovely handcrafted witch's hat.
Stop by the shop soon to put your name in for the raffle, and to see the unique new stones and jewelry we found
at the recent Gem and Mineral shows!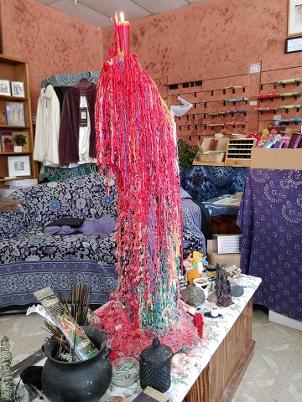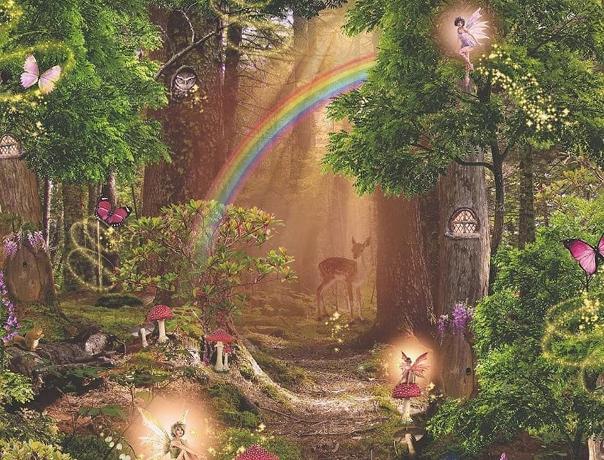 All of us at SpiritWays wish all of you a

Blessed Summer Solstice

... Here are a few simple ways to celebrate the longest day:

Watch the sun rise (5:31 a.m.!)
Or, watch it set (8:31 p.m.)
Be open to Magic. It's everywhere.
Leave treats out for the fairies.
They like berries, cake and tiny sparkly things.
Thank every bee you see for keeping us alive. And for honey! (Fairies love honey.)
Be grateful, be lighthearted, be well.
We love you!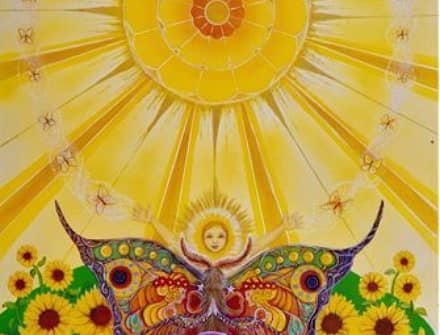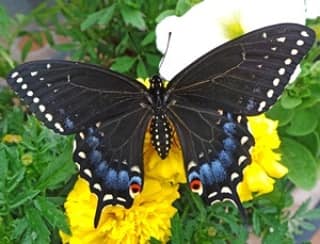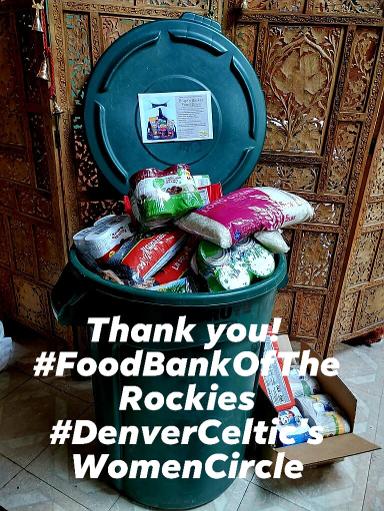 We did it! Because of YOU, we filled our barrel with delicious non-perishable food for the Food Bank of the Rockies.
We also were able to make a sizeable donation from our sales on February 13th and 14th.
Thank you Denver Celtic Women's Circle for taking the initiative and all the work you do to help our community and those in need.
Bridget's blessings of abundance and
prosperity to all!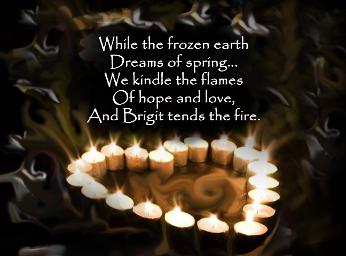 Yes, we are open!!!
Beginning Saturday May 9th, SpiritWays is open for in store shopping and readings,


Tuesday, Wednesday, Thursday
12:00PM - 6:00PM
Friday, Saturday, Sunday
11:00AM - 7:00PM
We are also continuing to take phone and online orders and offer shipping or
parking lot pickup.
We are following all of the guidelines to keep everyone healthy and safe, including requiring face masks and social distancing.
We are so excited and happy to be back in our beautiful shop and to welcome you back into the wonder and magic of SpiritWays!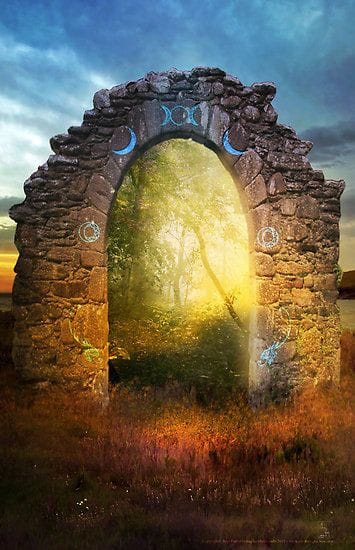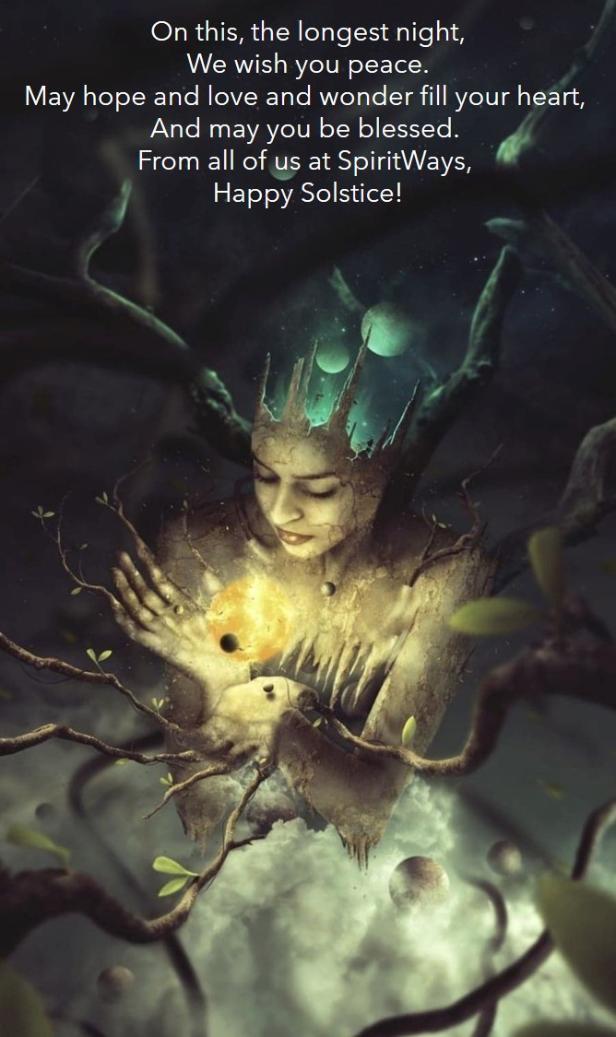 As we celebrate Beltane in quarantine, we hold all of you in our

hearts & minds and we look forward to welcoming you back into SpiritWays after May 9th. We will all have big smiles under our masks, and will give lots of virtual hugs while maintaining social distance.
We will post more details about our reopening soon.
Until then, be safe and well! Blessed Beltane! #Beltane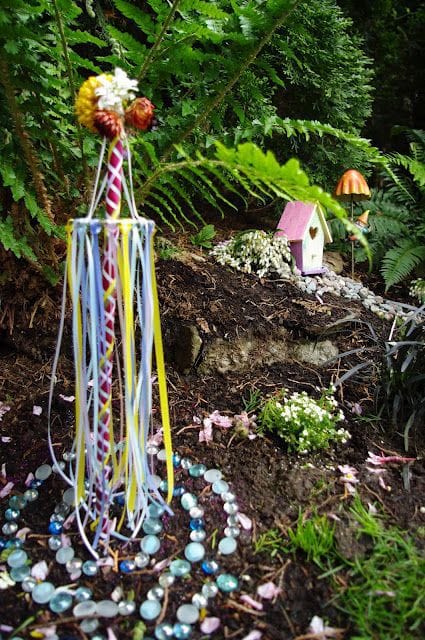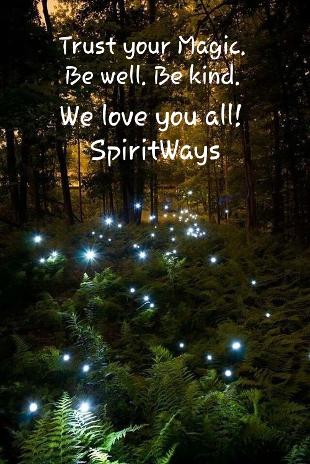 In compliance with Denver Mayor Michael Hancock's order, our store front will be closed until May 9th, but our
online store
is open and we will continue to ship your spiritual items to
your front door!
If you need sage, palo santo, stones, candles,
spell kits and more: we are here for you.
See the link to our online store below.
Our readers are still doing readings over phone and video, you can find their info
here
on our website.
We send you patience, love and strength.
We are using this time to create more ways to support your spiritual path, so stay tuned!
We will be sharing meditations,
astrology and more.
We love you all!
Your SpiritWays Family
3/26/20
Welcome to our online home! Please browse our site, shop online and check out our events, classes and information. Visit us at our physical location, as we get exciting new items frequently from over 200 Local Artisans, and from around the world.




We are located at:
3301 East Colfax Ave, Denver, CO, 80206


Business Hours
Tuesday, Wednesday, Thursday 12:00PM - 6:00PM

Friday, Saturday, Sunday 11:00AM - 7:00PM




Telephone: 303-331-1070