Beltane Blessings

from all of us at SpiritWays
"... Sweep away the old
and start anew.
There is so much yet to see,-
so much to do.
I best be on my way, I think.
... a blessed time to wander
wild and free.
A coat, a staff, a sack is all I need.
The road ahead calls softly and the birds are singing in the trees.
The Goddess sings to me,
Her voice sounds clearly with the lark,
and whispers secrets through the quiet humming of the bees.
And She and I are one,
And I am blessed.
from Beltane Blessing
by Patrick William Kavanagh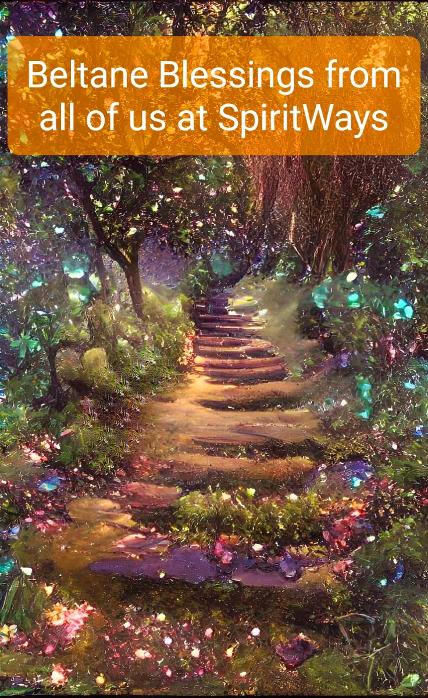 Welcome to our online home! Please browse our site, shop online and check out our events, classes and information. Visit us at our physical location, as we get exciting new items frequently from over 250 Local Artisans,
and from around the world.




We are located at:
3301 East Colfax Ave, Denver, CO, 80206


Business Hours
Tuesday, Wednesday, Thursday
12:00PM - 6:00PM

Friday, Saturday, Sunday
11:00AM - 7:00PM




Telephone: 303-331-1070