Meet the SpiritWays Readers!
It's best to make an appointment. Walk-ins are welcome too! We offer the following:
Tarot

Astrology

Channeling

Spiritual Guidance

Energy Healing



Runes

Tea Leaf

Chakra Clearing

Past Lives

Shamanic Healing
Erica Walker Adams is a tarot reader, teacher, community organizer, writer and artist descending from a lineage of creative, intuitive women.
In her tarot readings, she considers both the spiritual and the practical, exploring the energies in your life and the best way to utilize them. She believes in living mythically, magically, and purposefully. Erica uses the wisdom of the tarot and her heightened intuition to compassionately guide you in empowered living, self-growth, and healing.
All Readings $1/minute (15min minimum)
Erica is available at SpiritWays on
Tuesdays, Wednesdays, Fridays 10am-7pm
To schedule an appointment
please call SpiritWays at 303-331-1070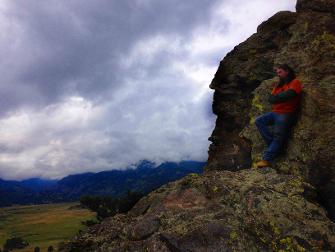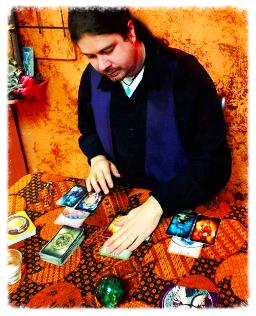 Rob Peckham is an intuitive Reader and Healer. Rob has been giving psychic readings for over 18 years. At the age of 18, he began studying Celtic Shamanism. He often gets visions during readings, and certain aspects of the cards he uses will stand out, all with messages accompanying them.
His desire to heal has led him to various forms of energy healing as well as massage school. He has an M.S. in Acupuncture and is currently enrolled in school for Chinese Internal Medicine. Besides psychic readings he offers energy and shamanic healing sessions.
Readings - $1/minute
Energy Clearing /Cord Cutting - $20 plus $1/minute
Soul Retrieval / Past Life Regression - $60 (60 min)
Acupressure - $40 (20 min)
Tui Na Massage - $40 (30 min)
Dream Interpretation - $1/min
Guided Meditation - $40 (30 min)
Cupping / Gua Sha - $30 (20 min)
Rob is available at SpiritWays:

Thursdays from 12:30pm - 7pm
Saturdays from 12:30pm - 7pm
Sundays from 12:30pm - 5pm
To schedule an appointment and inquire about healing sessions with Rob, please call SpiritWays at 303-331-1070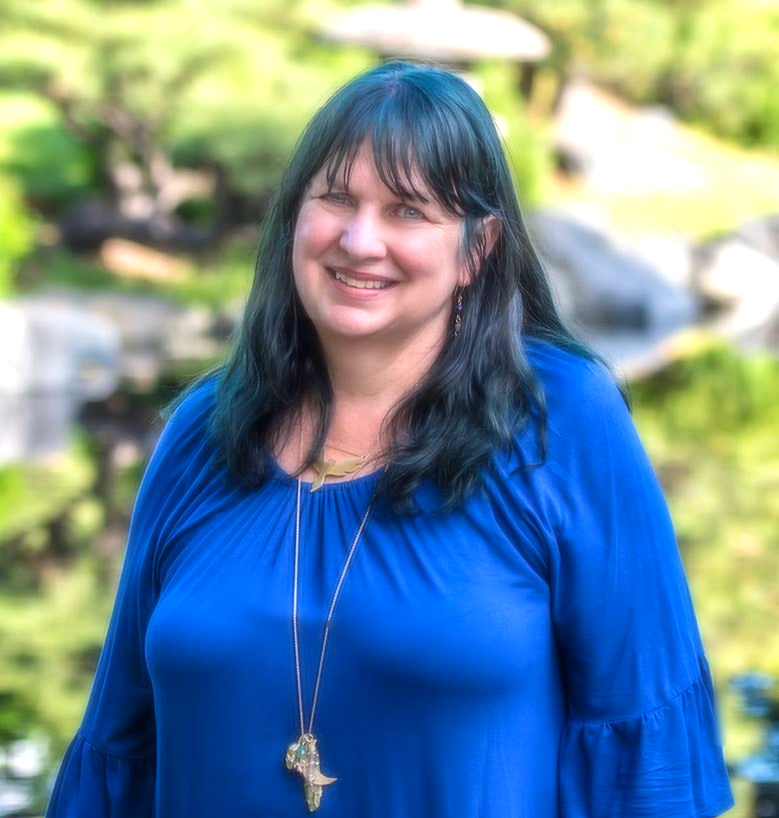 Robin Wells is a powerful intuitive empath who uses Tarot as the vehicle for her readings. She identifies the current energies and explores how to best work with them. Robin is known for leaving her clients feeling confident, empowered, and full of hope.
"The Tarot cards will reveal the story and provide you with a visual so your reading is fully interactive. The images will stay with you as you work with the possibilities ahead of you."
All Readings - $1/minute
Thursdays from 10am to 3pm
Saturdays from 10am to 7pm
Sundays from 12pm to 5pm
To schedule an appointment,
please call SpiritWays at 303-331-1070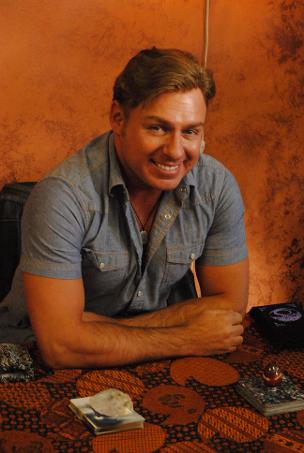 Bill Mays is an intuitive reader and healer that has been exploring and developing his gifts for over 25 years. His readings at SpiritWays include both oracle and soul cards interpreted through a combined connection with you and the universe. He studied in the Native American and Peruvian shamanic fields and has always enjoyed helping people find their truths or the answers they need to move forward in life.
"Let us work together with spirit
to help you heal and grow."
All Readings

To schedule an appointment:
Please call SpiritWays at 303-331-1070
or Bill at 310-961-0074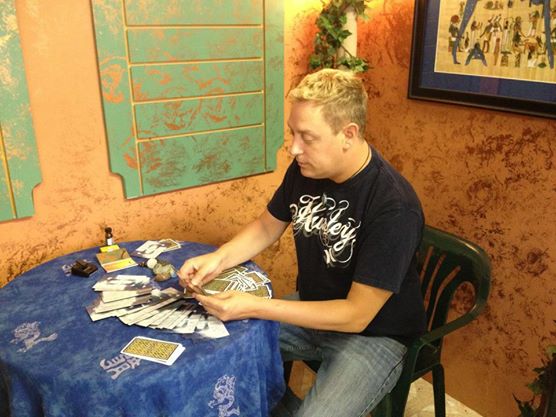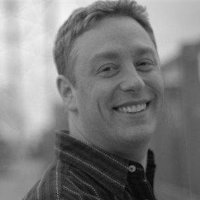 David Deutsch is one of our top intuitive readers. David has been offering professional readings since 2009 and has been with SpiritWays since 2011.
David channels messages for his clients and has taught himself to refrain from consciously filtering out information he receives for the client. In other words, even if the message doesn't make sense to David, he shares it with the client anyway, as often it makes perfect sense to them. More often than not, David will immediately forget the reading he gives, as the information is streamed from his higher self and guides, and it will not be until he is into his next reading with the same client that the information will resurface in his conscious memory. He considers his channeling state to be a light trance of sorts. David is extremely connected with the viewpoint of the Law of Attraction, especially the information offered by Abraham channeled by Esther Hicks. David deeply believes in one's feelings and thoughts being factors that attract positive or negative experiences and circumstances and he consistently uses the teachings of law of attraction in his intuitive readings. David uses his own emotional guidance system when making decisions of any kind, "does this choice feel good?" Currently David is using the Connolly Tarot deck, which is closely related to the traditional Rider Waite deck, and the Wisdom of the Hidden Realms Oracle deck.
All Readings
30 min. $45

60 min. $80
To schedule an appointment:
p
lease
call
SpiritWays at 303-331-1070
or David at 303-359-9153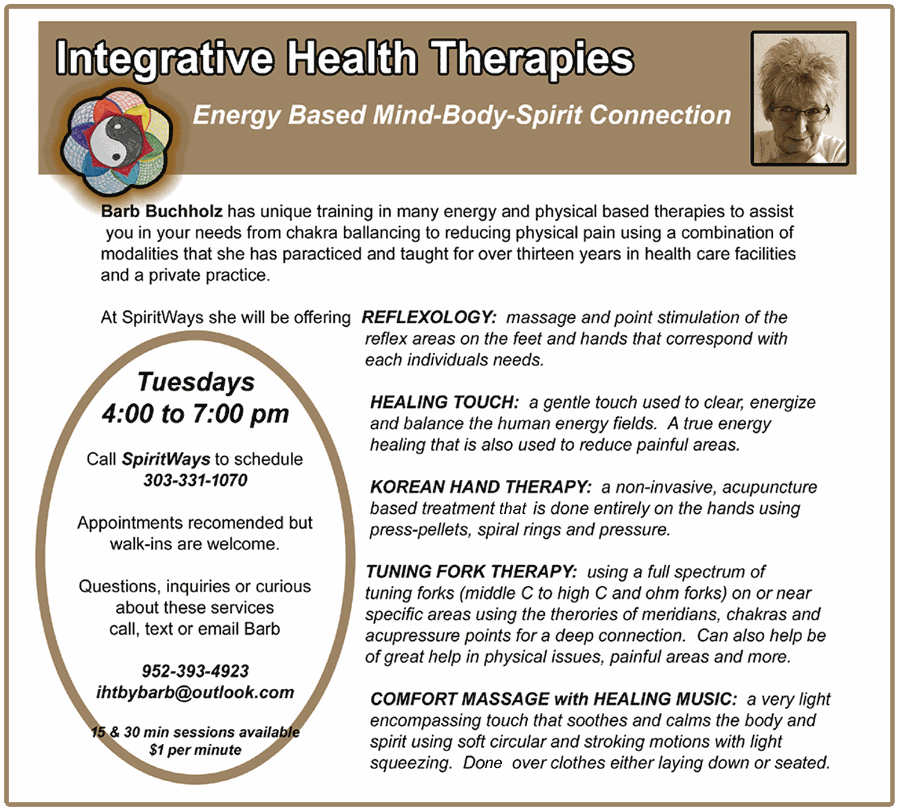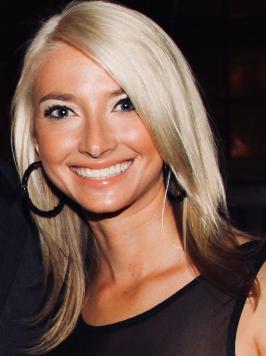 Alicia Van Liere is an Aromatherapist, Psychic Medium, Energy Healer, and has a B.S. in Psychology. She is passionate about assisting people to gain insight into their lives by looking at it from a higher level perspective. Alicia is the founder of BareWings, which provides therapeutic grade essential oils. She has studied the science of essential oils, as well as the ancient spiritual medicine and magical uses behind their power.
As a
Spiritual Medium
and
Psychic
, she has a compassionate approach when connecting with Spirit. She is respectful, validating and precise when delivering messages from spirit. As well as being a medium from an early age, she has also dealt with great loss and understands the sensitivity of receiving these healing messages and insights.
An Aromatherapy reading can be done over the phone or in person. She will use her experience and training with essential oils, as well as her years as a psychic medium and energy healer to find the oils that will best serve and help you.
During your time together, you can discuss whether you have any specific allergies or have special circumstances that you need help with. She can assist you to find solutions for a specific health concern or help you create your own personalized magical oil/bath salt rituals and blends.
If you are new to aromatherapy, she can guide you through how to use essential oils to maximize their healing benefits in your life. If requested, she will also provide compassionate messages from your spirit guides or loved ones that are part of breakthroughs needed to move forward or even just gentle reminders that they are with you. Based on your needs, she will then create designer blends specifically for you and give you ways to use the oils or bath salts effectively for your desired outcome. She can also work with you to pair stones and oils to bring about a more powerful effect.
$50 for 1/2 hour, which includes one (1) aromatherapy blend
$90 for 1 hour, which includes two (2) aromatherapy blends
To schedule, please call 720-989-4546 or email alicia@barewings.com