Household Magick - Saturday, October 10th from 1:00-3:00PM
Shamanism - Introduction - Ongoing - starting October 13th - Every Tuesday 5:30 - 7pm

Creative Tarot Classes - Ongoing - starting October 22nd - Every Thursday 5:30 - 7pm

Faerie Magick - Saturday, October 24th from 1:00-3:00PM
DRUM CIRCLE! - Monthly - Saturday, October 17th - 7:00PM
Auric Field Healing Sound Concert - Monthly - Tuesday, November 3rd - 7:00PM
Love Magick - Saturday, November 14th from 1:00-3:00PM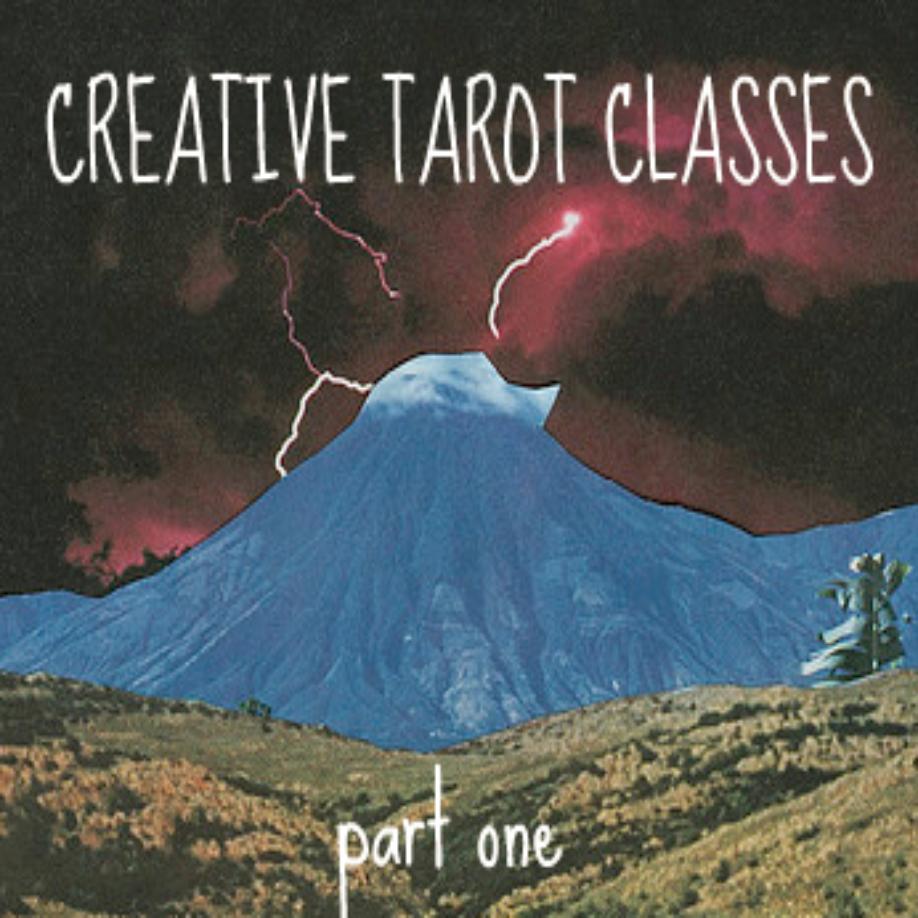 Curious about learning Tarot? It's calling you

Learn how to creatively connect your personal experiences and inner wisdom with the foundations of the tarot.

You will learn the traditional meanings of the Major and Minor Arcana, though the emphasis will be on reading tarot intuitively and developing your own interpretations of the cards. Discussions, exercises, as well as group practice will help build your confidence.

By the end of the course, you will have the tools
to read tarot for yourself and others.
When: 5-week course, starting Thursday, October 22nd from 5:30– 7:00PM
Where:
SpiritWays, 3301 East Colfax Ave, Denver CO 80206
Cost: $20/class or $90 if you prepay for all 5 classes


The class works best for students who bring a Rider Waite, Universal Waite, or other versions of the Waite deck to class. Available for purchase at SpiritWays. Please call or stop by SpiritWays to reserve your spot!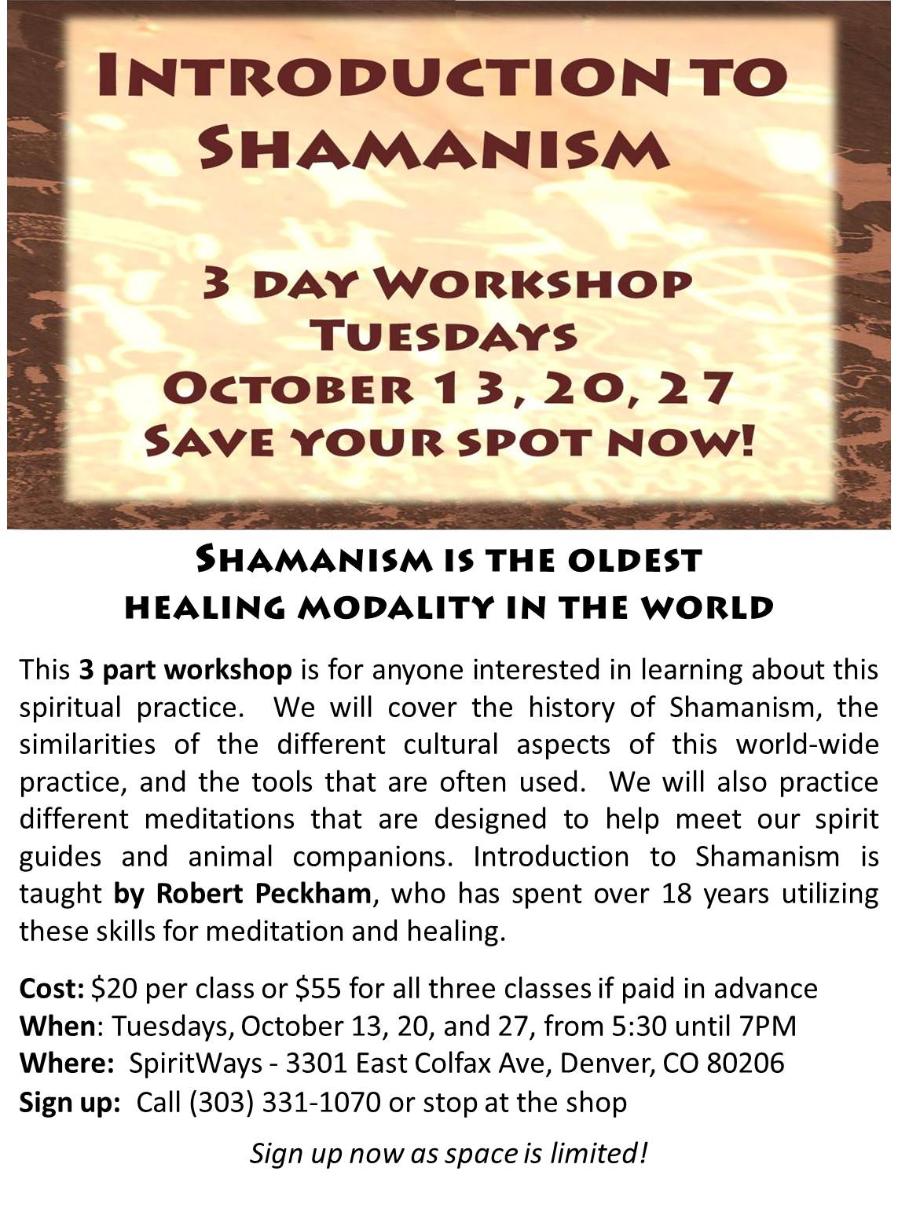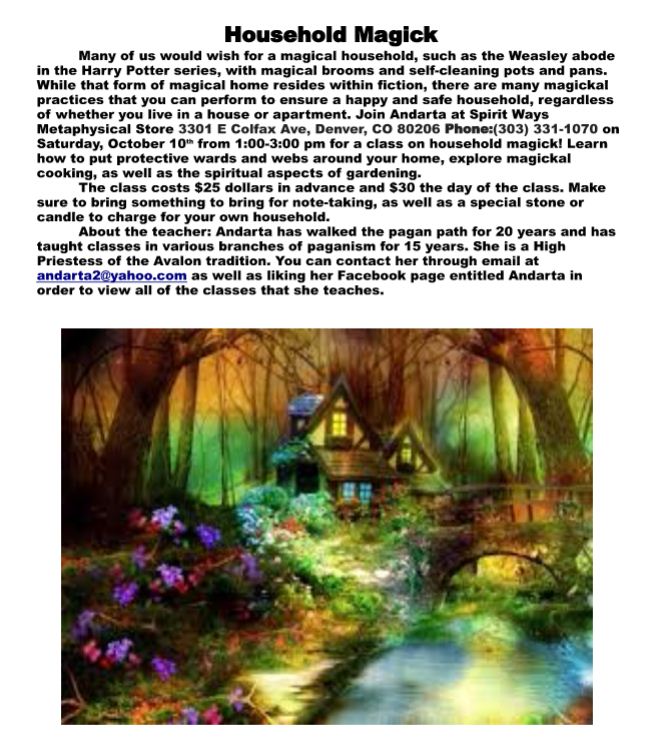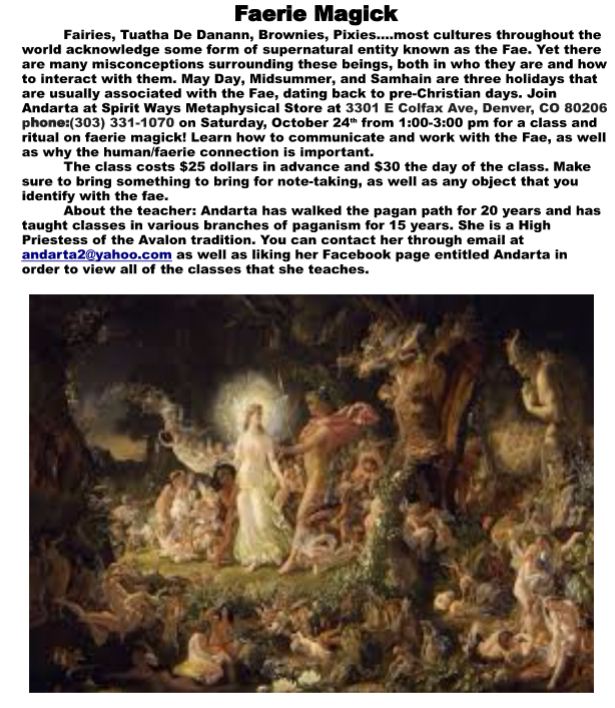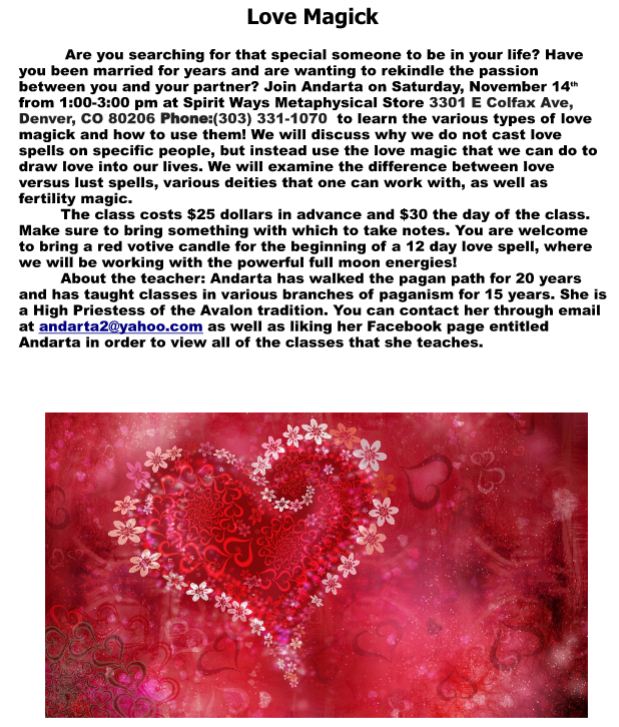 SpiritWays Drum Circle
Did you know drumming together can strengthen your immune system and raise your energy level? On the 3rd Saturday of each month, we host a drum circle in our shop. Join us to drum, dance or just share the energy. 7:00pm to 10:00pm
2015 Schedule
September 19 Anniversary Party and Drumming!

October 17

November 21
(No Drum Circle in December)

Auric Field Healing Sound Concert with Seth Snowden
Tuesday, August 4th - 7pm

Tuesday, September 1st - 7pm
Tuesday, October 6th -7pm
Tuesday, November 3rd - 7pm
Tuesday, December 1st - 7pm
Join us for a Sound Healing concert offered by Seth Snowden at SpiritWays.
Utilizing gong, voice, didgeridoo, flute, and crystal singing bowls, Seth focuses on cleansing and harmonizing the Aura, the subtle energy field around our physical bodies.

In this relaxing and safe space we are free to release old patterns and blockages, and to strengthen our sense of being with empowerment, readiness, and activation.

We recommend that you bring yoga mats and/or blankets, pillows, eye-pillows, to enhance the sonic experience.

Suggested donation: $20
Meditation Classes
with Fredda Kendara!
Just $10!
2:00pm to 3:00pm
Saturday July 26th
Saturday August 15th
Sunday October 25th
Tarot and Intuitive Readers
We have six readers to choose from at SpiritWays.
Erica Adams reads on Tuesdays, Wednesdays and Fridays. Call us at 303-331-1070.
Rob Peckham reads on Thursdays after 4pm, Saturdays from 12-7pm and
Sunday from 12-5pm. Call us at 303-331-1070, or Rob at 858-610-7631. He is also available for special events.
Bill Mays reads at SpiritWays several times a week. His schedule changes, so call us at
303-331-1070, to see if he is available.
David Deutsch reads at SpiritWays by appointment. Call him at 303-359-9153.
Rory Lula McMahon reads at SpiritWays by appointment. Call her at 720-218-5781.
Trinity La Fey offers rune readings on Thursdays from 10-4pm. Call us at 303-331-1070 to make an appointment with Trinity.
SpiritWays is on Facebook!
Find us at spiritwaysmetaphysical@gmail.com to see photos of
past events and stay informed of current happenings.